Goats around the World
If you didn't know better, you would think our goats were very well traveled.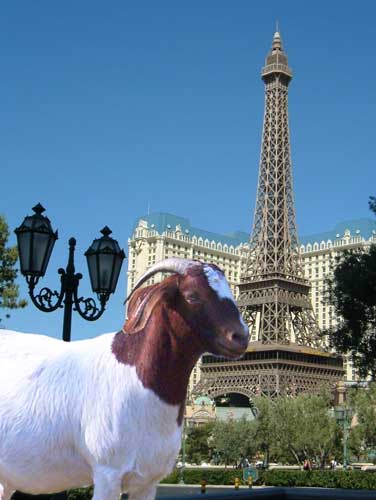 Koko enjoyed her trip to the Paris Hotel in Las Vegas.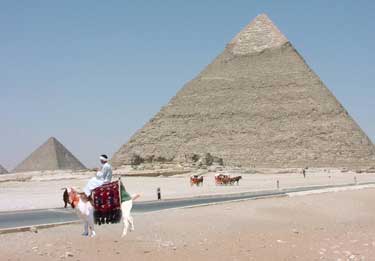 When most tourists go to Egypt, they ride the camels. Somehow, Queue got it all wrong.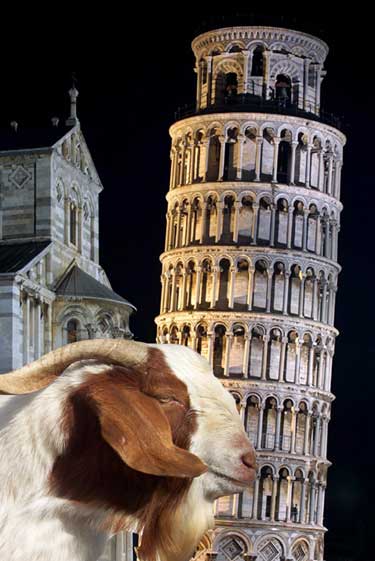 William's visit to Pisa was truly memorable. He won the "Run to the Tower 5K run" that year.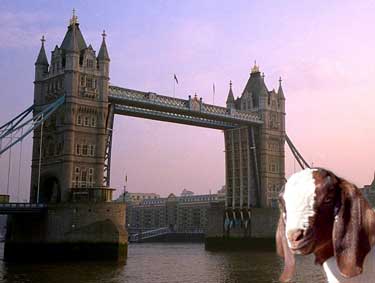 Thunderbolt snuck his head into this picture of the Tower Bridge in London.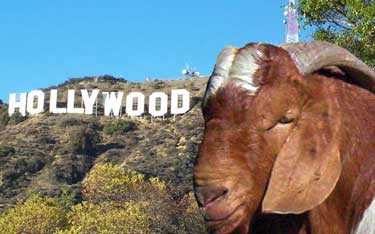 Enhancer had a brief movie career. Maybe you saw his cameo in "La Chèvre".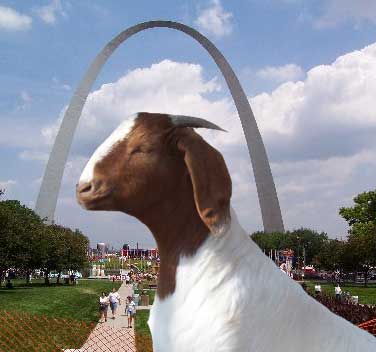 Quartz insisted on "One with the Arch in the background" at the VP Fair.